2015 DECEMBER 6, Sunday NORTH AMERICAN CUP, DIV 2 Baltimore, MD
Linus Rastegar is bringing home a bronze medal! and rating B15!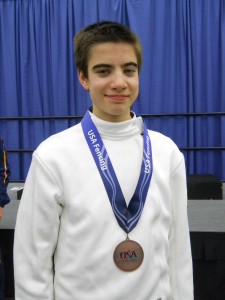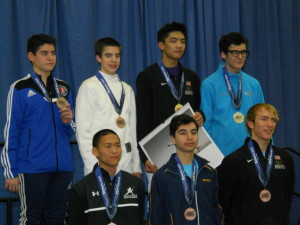 Video North American Cup , Portland, Oregon (October 10 through October 13, 2014). Cracovia fencer Linus Rastegar (C14) on right. Linus won with Gruber Sam (B14, New England) 5 to 3. Great job Linus!